Historical Society of Shawangunk & Gardiner
2017 Programs and Society Information
Most meetings will be held in the Town Hall Community Room at 14 Central Ave, Wallkill, NY
Free to all - Light Refreshments Served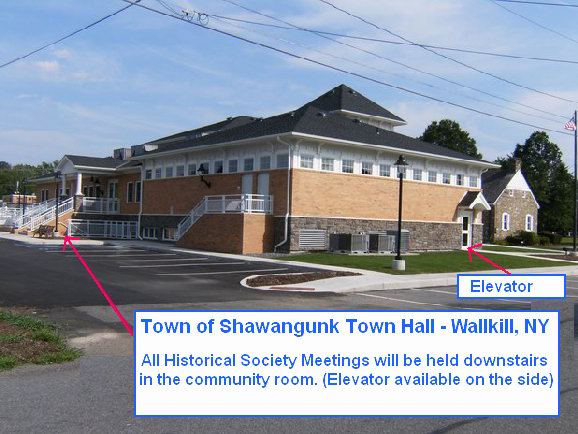 2017 Spring Programs
Wednesday April 5, 2017 at 7 PM

Location: Shawangunk Town Hall

Program:

History of NY Covered Bridges

New York State, at one time was home to over 300 covered bridges. Many which crossed major rivers like the Mohawk, Delaware, and the Hudson. Many more crossed streams, creeks, and brooks.

Donna Freeland of the New York Covered Bridge Society will explore the construction of bridges of early American life made of wood and the abundance of wood, the speed at which a wooden bridge could be constructed and the availability of a local labor force to construct them. This made wooden bridge building the preferred choice of bridge building in America from the Colonial era until the 1860's. Since most of the rural road building during the mid 19th century was the responsibility of town governments, they in turn relied heavily on the local expertise and resources. Most early wood truss bridges were simple Kingpost or Queenpost trusses, which were easy to fabricate and erect, and could be used for crossings up to around 50 feet in length

.
Historical Society of Shawangunk & Gardiner

Program May 3, 2017 7 PM
Community Room, Town Hall
14 Central Avenue, Hamlet of Wallkill
Echoes of the First World War
Learn how the Town of Shawangunk participated in the First World War. The presenter is Wallkill Public Library's very own archivist and historian Matthew Thorenz. He will use letters, service records, and images from the New York State and National Archives to provide eyewitness accounts of the impact the Great War had on the Town of Shawangunk and its residents. Hear stories of the men and women who lived through the "War to End All Wars".

Open to all – Free
Light refreshments served

Harold Van Aken
845-895-3321
ShawangunkHistoricalSociety@gmail.com


Wednesday June 7, 2017 6 PM to 8 PM
Location: Andries DuBois House 75 Wallkill Avenue Wallkill NY 12589
Annual June picnic on the lawn of the Andries DuBois House in Wallkill
Tours of the 1759 Historic House
Bring a covered dish to share.
Drinks, plates & eating utensils Supplied


<![if !vml]>

<![endif]>Historical Society of Shawangunk & Gardiner
Faerie House Workshop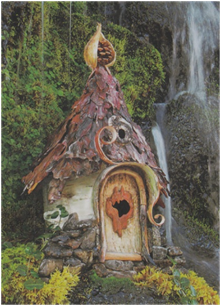 Saturday July 1st – 9 am to 1 pm
Location: Shawangunk Town Hall Community Room
14 Central Ave, Wallkill, NY
Supplies provided or bring your own to build your own Faerie House to take home
Bring your lunch if you want
Limited to 10 people - $30
Call Freda Fenn for sign up at 845-895-3986
Saturday July 16, 2017 at 9:45 AM

CANCELLED

Location: 240 Main Street, Goshen, New York 10924

Harness Racing Museum and Hall of Fame Tour

Meet at Museum between 9:45 and 9:50 am.
240 Main Street, Goshen, New York 10924




It is approximately a 35 – 40-minute drive from the center of the Wallkill Hamlet to the museum.
You can park behind the museum building or on the street, though be sure to fill the parking meters.




Generally, there are horses that are exercising on the track in the mornings.
You can come earlier to watch the horses if you would like.




The guided tour begins at 10 am and lasts until 12 noon.
Immediately after the tour, we will have a luncheon at the museum.

Tickets are limited and must be purchased in advance (by July 8, 2017), $25 per person – includes tour and luncheon

If you need wheelchair accessibility, please let me know when you reserve your ticket.

Contact: Donna Myer 845-851-8105 or donna.myer@yahoo.com
Summer and Fall Programs and Events
Wednesday September 6, 2017 at 7 PM
Location: TBD
Program: TBD
Wednesday October 4, 2017 at 7 PM
Location: TBD
Program: TBD
Wednesday November 1, 2017 at 7 PM
Location: TBD
Program: TBD

Saturday November 4, 2017 at 2 - 4 PM
Location: Shawangunk Town Hall Community Room
Program: Benefit TEA
Details at a later date
For tickets ($20) contact Freda Fenn, 845-895-3986 or Carolyn Crowell, 845-895-3933
Wednesday December 6, 2017 at 6 PM
Location: DuBois House at 75 Wallkill Avenue in Wallkill
Program: Christmas Pot Luck Party
Wine, Cheese and finger foods

Bring your favorite dish to share

Utensils, plates etc. provided
2016 Programs