Livingston Manor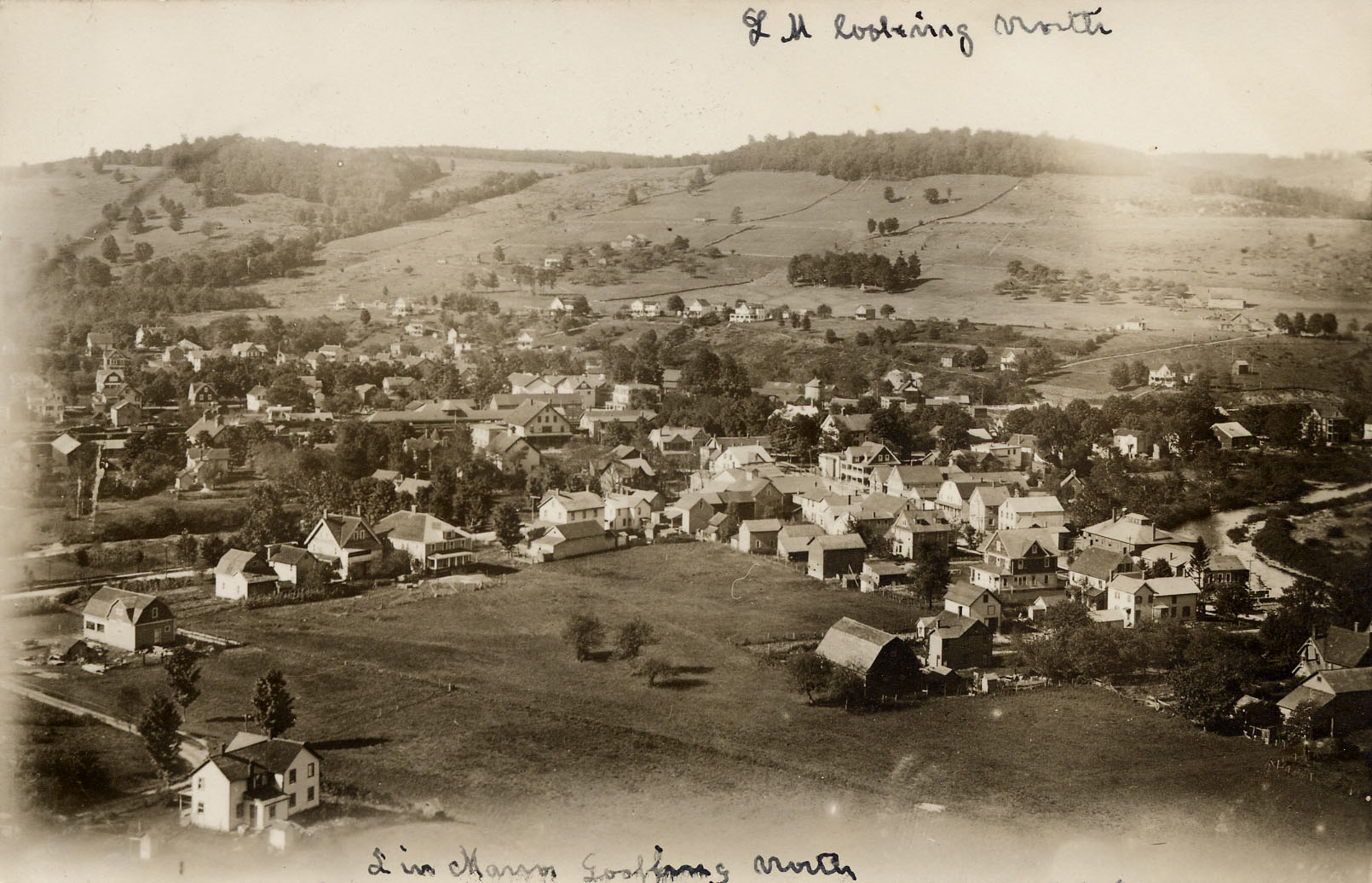 This is a picture taken from Roundtop with the Willowemoc River to the right and the fields in the middle the present Maiden Lane. Anyone have an idea who had the farm in the middle.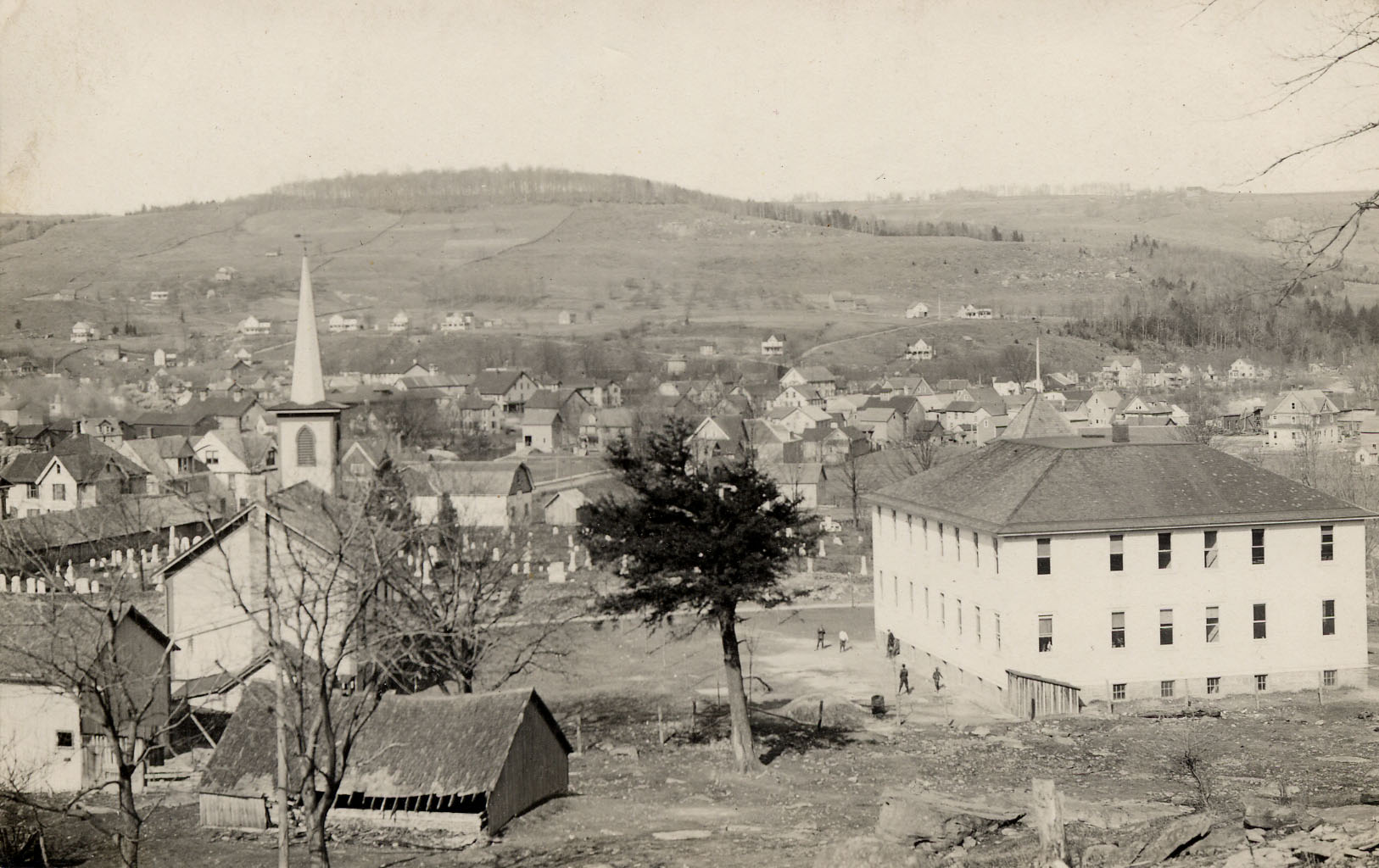 View of Livingston Manor from Rock Hill Cemetery behind the Presbyterian Church and the Old School. Circa 1920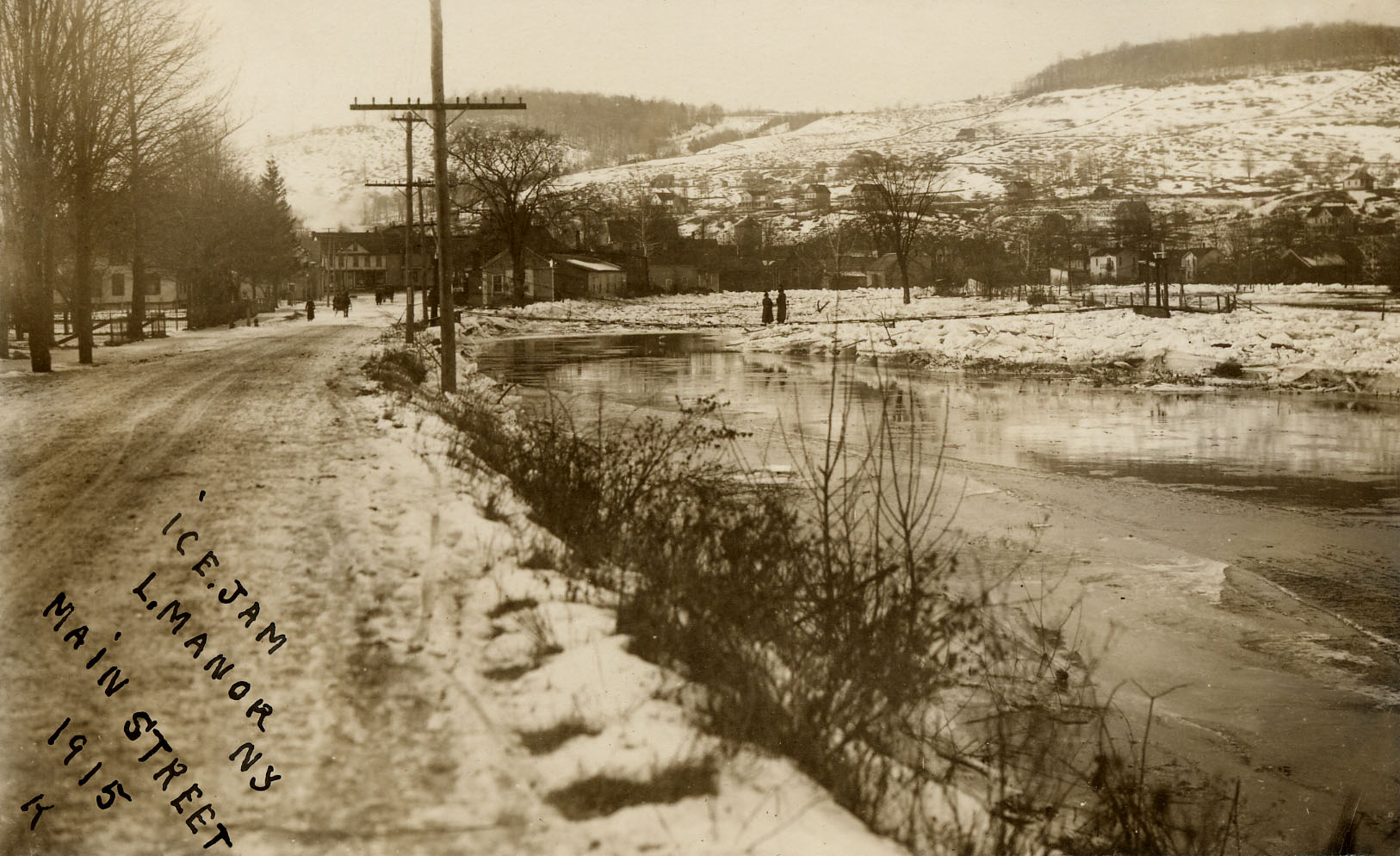 Ice Jam in the Willowemoc – Footbridge goes to Sherwood's Island the location of the present School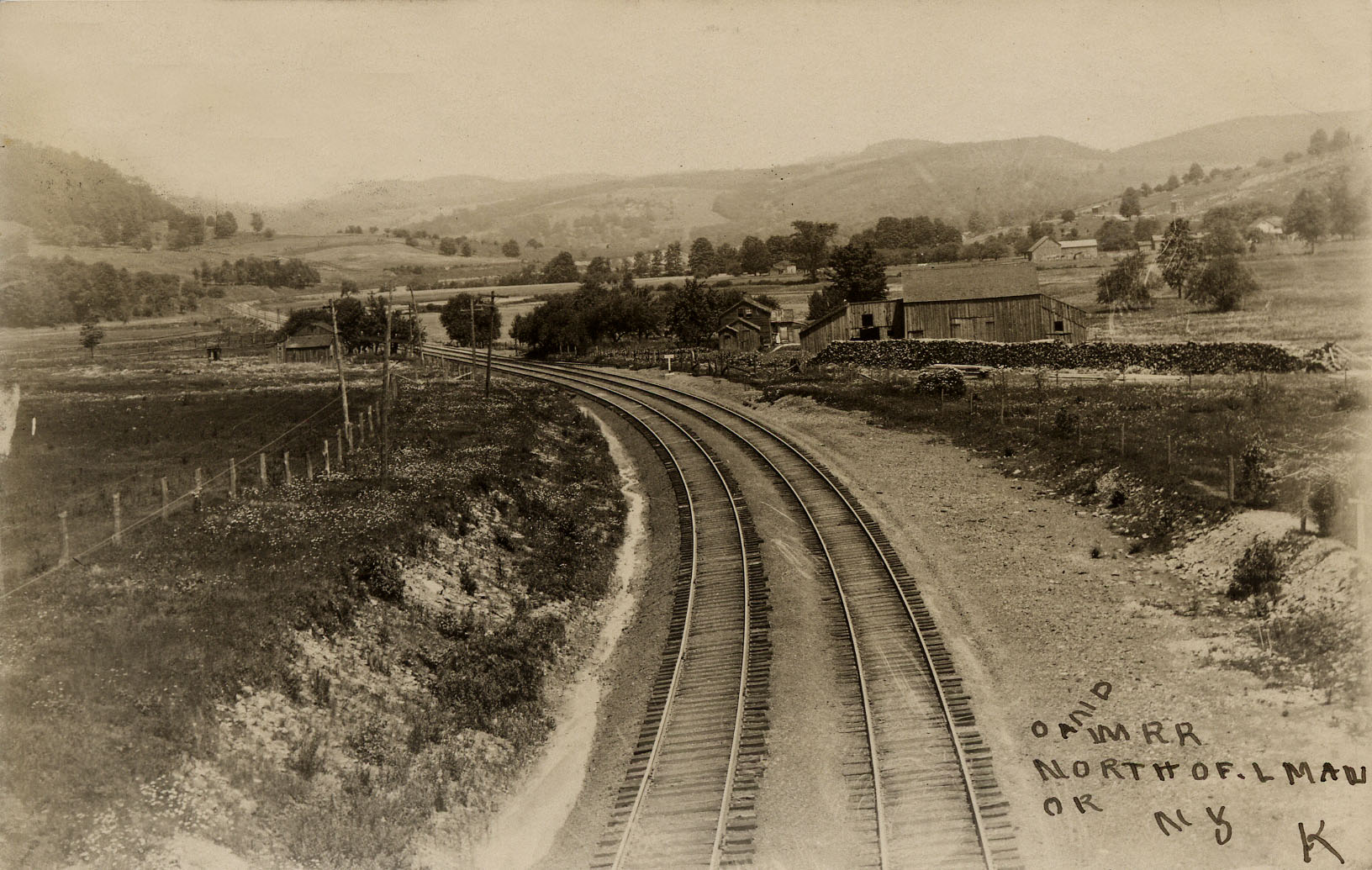 The picture has "North of L Manor" but I can't place exactly where - anyone know??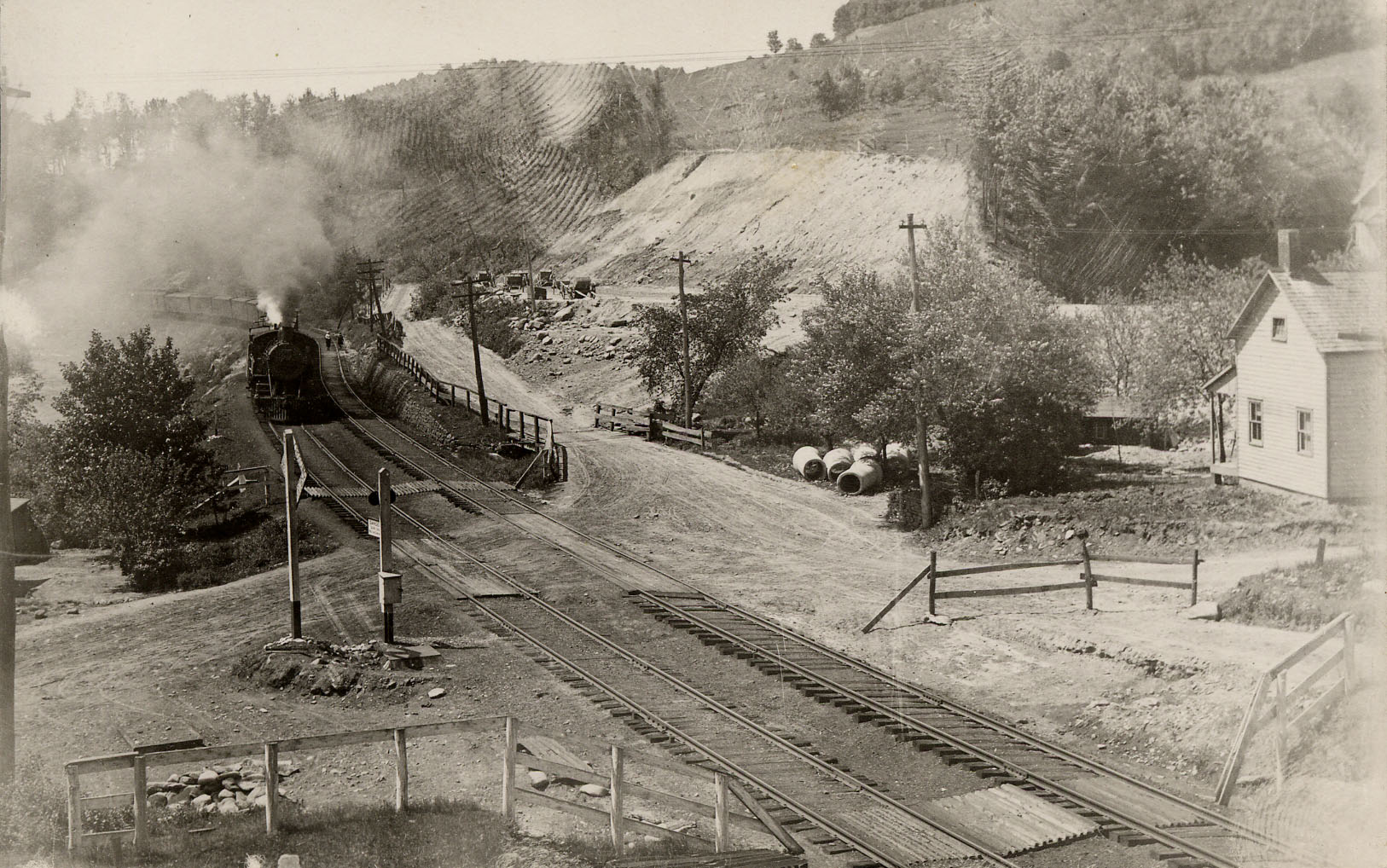 Livingston Manor O&W crossing - where??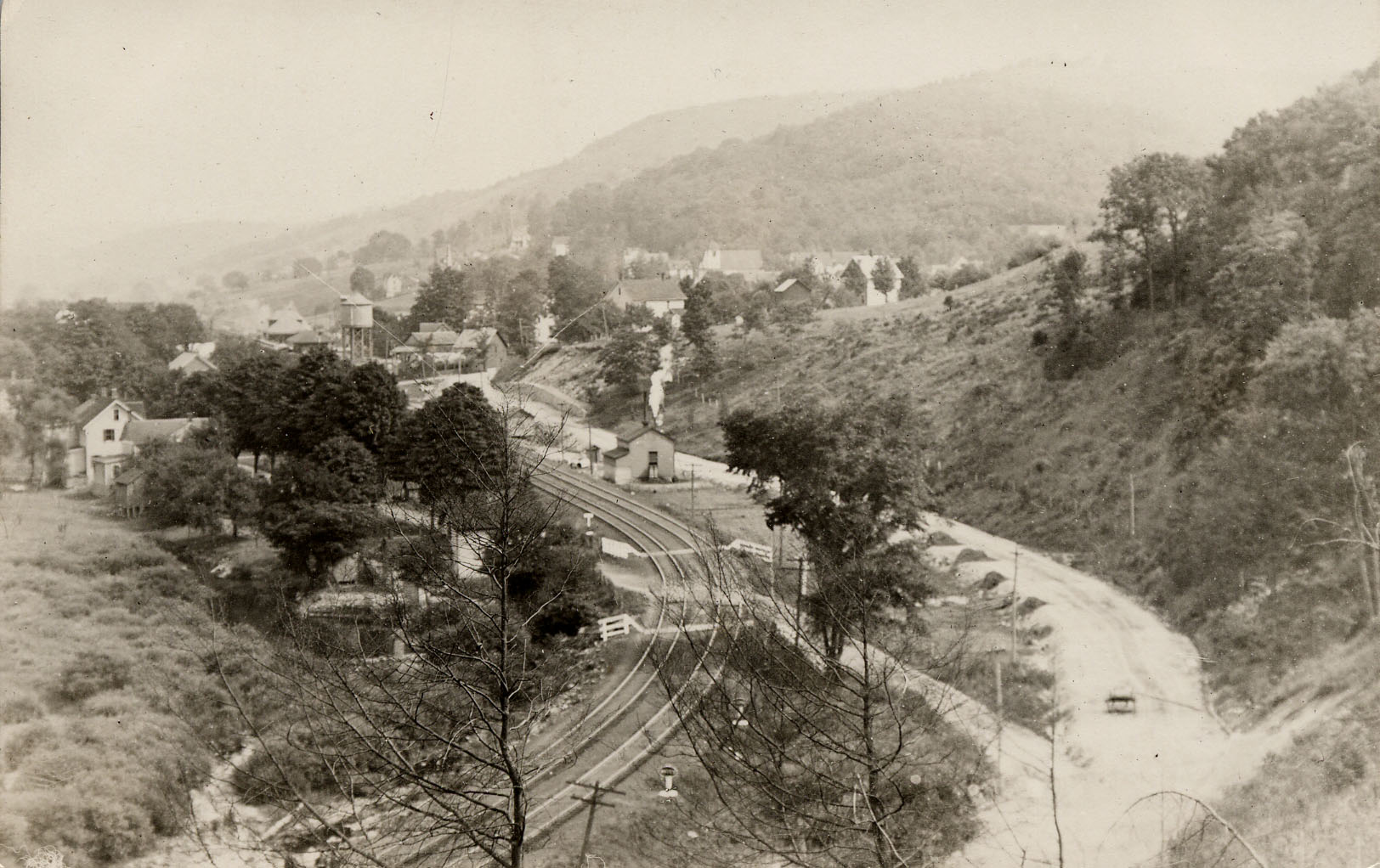 West end of Livingston Manor - River Street crossing and meeting the Creamery Road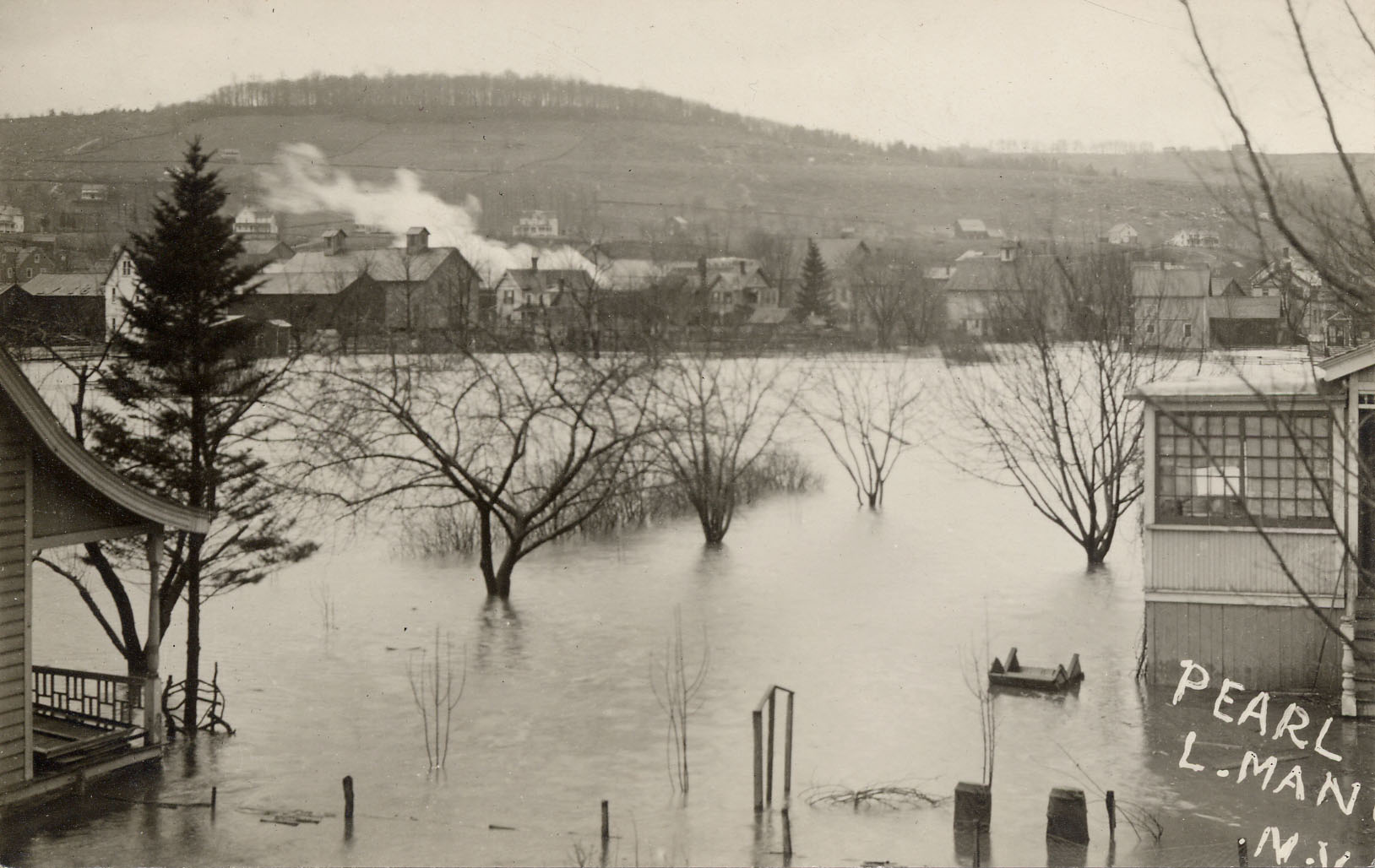 Flood of the Little Beaverkill in 1913 – another 100-year flood I guess. Where was the picture taken from?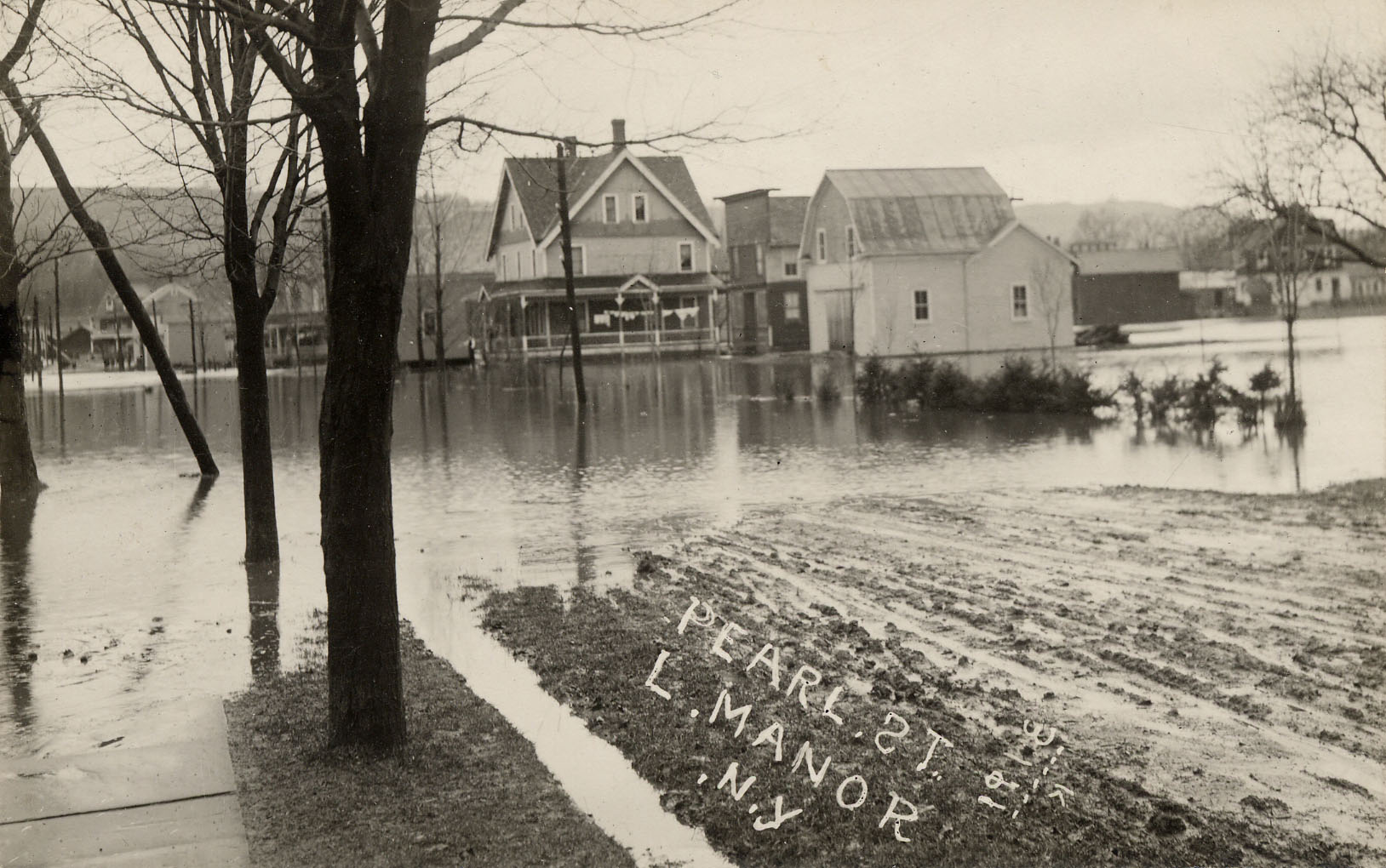 Flood of 1913 – Pearl Street – house later was the Funeral parlor