The Obituary of Mary Esther Purvis February 16, 1845- June 10, 1932
---
The date of Mary Esther's death was June 10 1932 although it is not mentioned in this newspaper clipping. It is also unknown as to which newspaper this appeared in, although it would have been a Livingston Manor paper, since it refers to her son, Blake "of this village" and he resided in Livingston Manor.
---
Mrs. Mary E. Purvis Scriber Dies at Monticello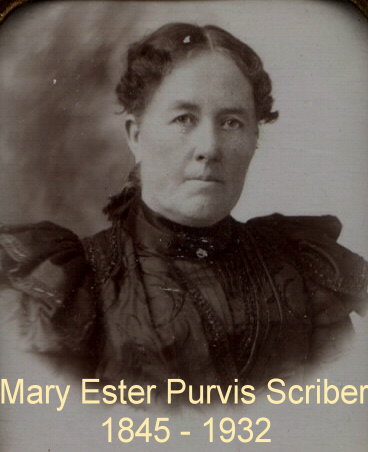 Mrs. Mary Esther Scriber, mother of Blake Scriber of this village, died at the home of her son, Adelbert M. Scriber of Monticello, Saturday after an illness of some three weeks.
Mrs. Scriber was born at Livingston Manor (then Purvis), over eighty years ago, the daughter of Thomas D. and Ann Marie Grant Purvis. She was the last to survive of a large family of children, her grandfather [James] for whom Purvis was named, having been born on the Atlantic in 1791, while his parents were enroute to this country from England. Mrs. Scriber was related to many of the old families of the town of Rockland, the early life of her family being interwoven with the doings of the town.
She married John E. Scriber also of Livingston Manor, the husband dying thirty years ago the past May and Mrs. Scriber had lived since with her children in Monticello.
Mother Scriber was a shining example of the trite saying that "mothers are born, not made". She was a wonderful mother and during the last interview the writer had with her, but a few months ago, her children and grandchildren were first in her mind, her conversations reverting to them continually. She was a homemaker of the true sense of the word, many fond memories clustering about the neighborliness of her home, in the old days in Monticello, where happiness and cheer abounded and the young folks of the neighborhood loved to congregate.
Surviving are three sons, Adelbert M. amd Bert B. of Monticello, Blake D. of this village and Mrs. Caroline Williams of Maybrook, and four grandchildren.
A simple service was held Sunday evening at the home, Rev. James A. Brimelow, pastor of the Methodist Episcopal church, of which she was a member, conducting it., interment being made Monday morning in Orchard Street cemetery here, beside her husband.
---
Picture Archive for Mary Esther Purvis Scriber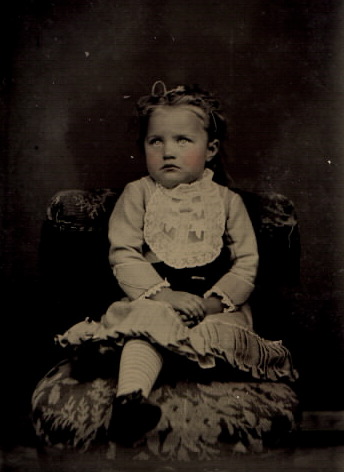 Mary as a childd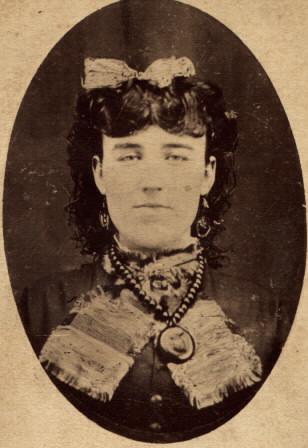 Mary in her Teens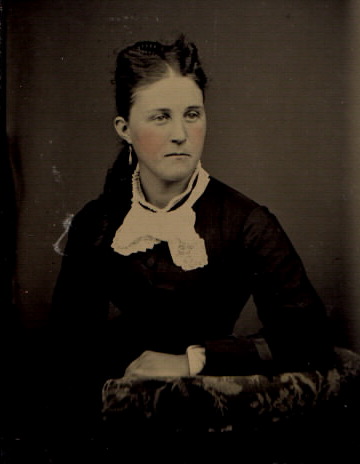 Mary in her 20's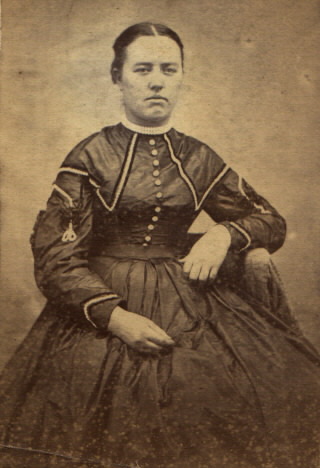 Mary in her 30's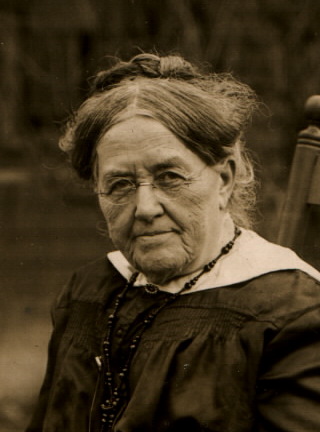 Mary Elderly
Source of information Susan