Youngs Gap - O&W Railroad
---
Looking atYoung's Gap and west towards Parksville from Liberty Hill. This was the site of many snow drifts and the hill that took two engines to push most trains up.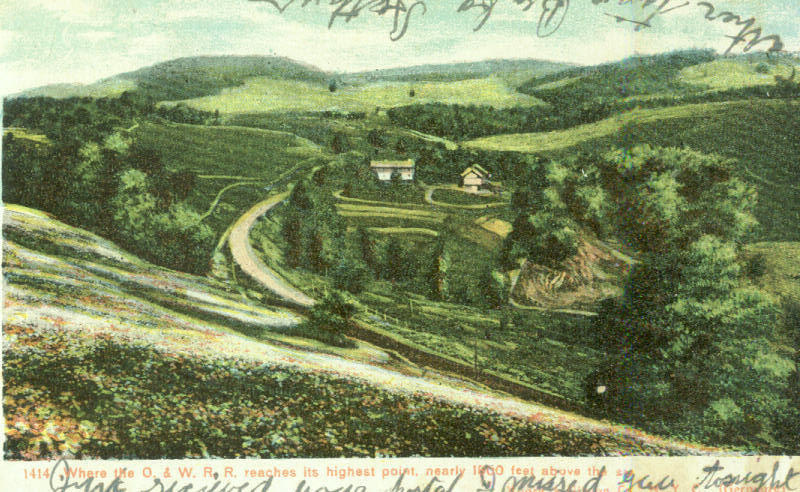 ---
This picture labeled DeBruce has always been a mystery to me but no longer when compared to the Young's Gap picture. The railroad tracks are not visible and must have been "colorized" out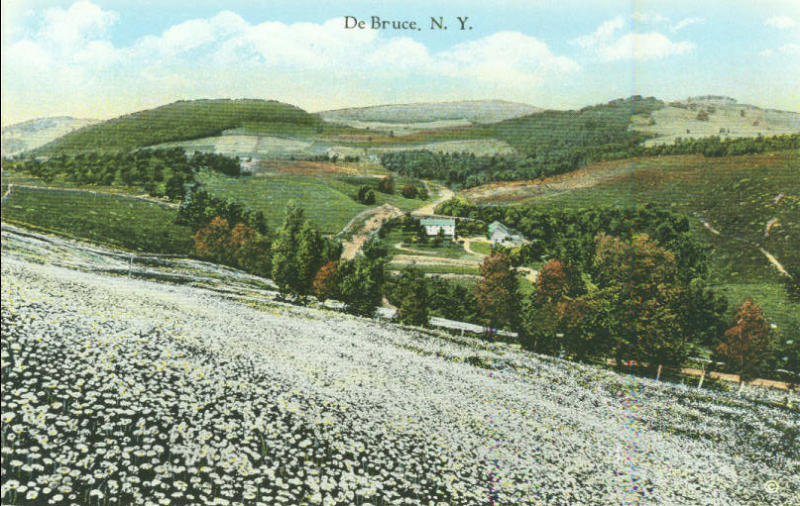 ---
Same view in about 1960 when the Liberty Bypass (route 17) was built but the O&W tracks were not taken up yet.