October 1, 2010 - Heavy rainfall during the evening of September 30th and the early morning hours of October 1st, estimated by some to total six inches of rain, drenched Livingston Manor and its surroundings, quickly filling the previously water-starved local streams and creeks with floodwaters. Considering the experiences from the recent flooding events at the Manor, this episode would probably be considered minor; unless, of course you are one of the residents still remaining in the flood prone areas.

As usual, the Little Beaverkill backed-up and overflowed onto Pearl and Pleasant streets, winding its way down onto Main Street. With the Willowemoc running high, and this being a minor event, the floodwaters of the Little Beaverkill flowed back into the latter's channel behind the Fredenburgh building. The drains on Main Street also helped to dispense of the floodwater.

As also is usually the case, the water flowed out of the Willowemoc's channel onto Mott's Flat, though not as severely as it has had in the past. Flood water also inundated the road of Old 17 below Deckertown as well as near the Krupp residence.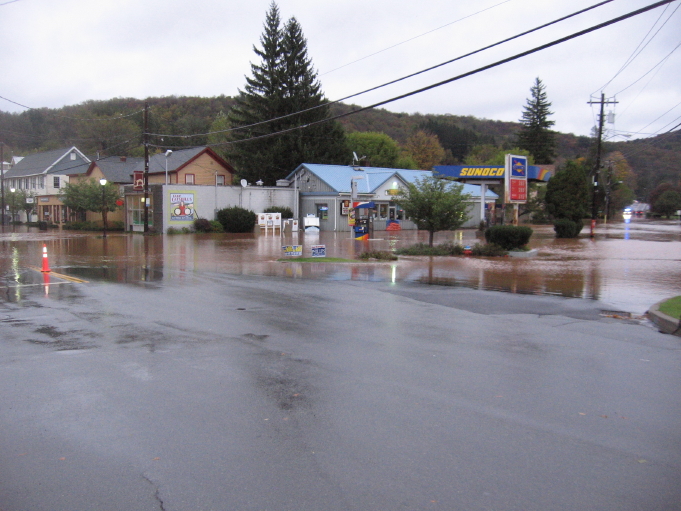 Sunoco Gas Station in the middle of town

The Willowemoc Creek during high tide. Looking downstream from behind the old Fulton Park bandstand towards the normal Willowemoc-Little Beaverkill Junction. With little water running off of Main Street directly into the Willowemoc, this location would normally not be accessible during times of flood.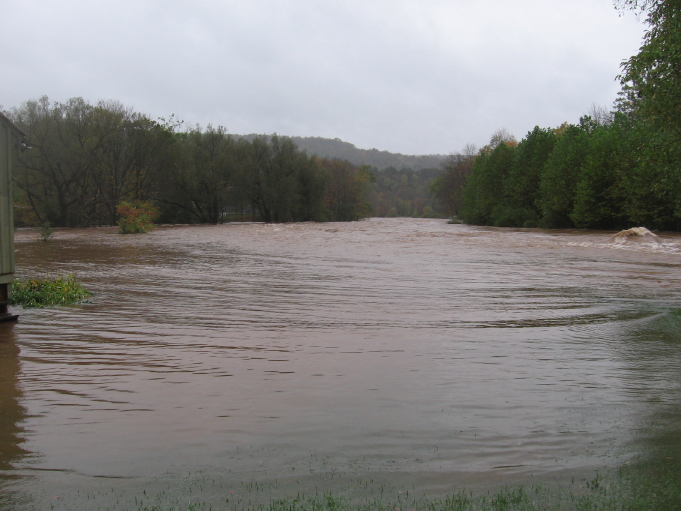 Willowemoc and Little Beaverkill Junction
Standing behind the Will Brothers' hardware store, the floodwaters that inundated Pearl Street can be seen draining back into the channel of the Little Beaverkill, between Shaver's Mayflower and the Fredenburgh buildings.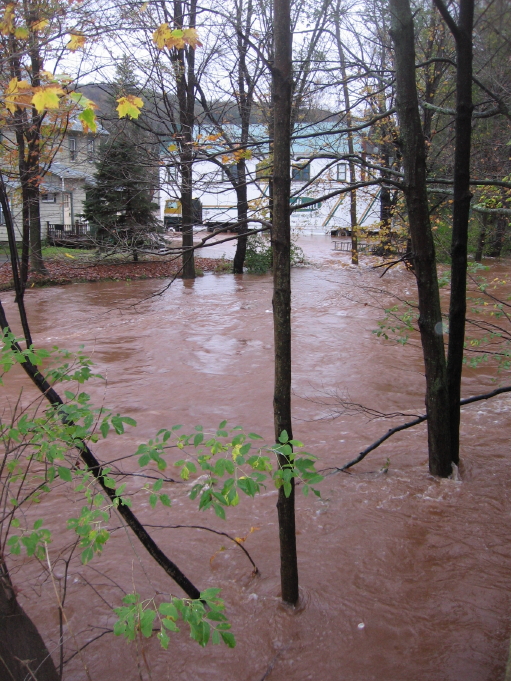 Little Beaverkill in back of Shavers Mayflower Building